Insulslab – A Complete Foundation System.
A foundation system that offers both cost savings and excellent thermal performance.
Insulslab is a complete system, based on a complete cast in-situ foundation system which comprises a series of interlocking expanded polystyrene (EPS) pods, forming a substantially rigid 'waffle' foundation system/slab. Steel fibre reinforced concrete (SFRC) is poured over the top of the Insulslab system to form the finished foundation.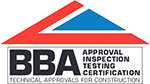 A patented and certified interlocking expanded polystyrene pods system, Insulslab, conforms to the technical guidelines of the insulation structural element, as set out within the BBA Certificate.
Latest News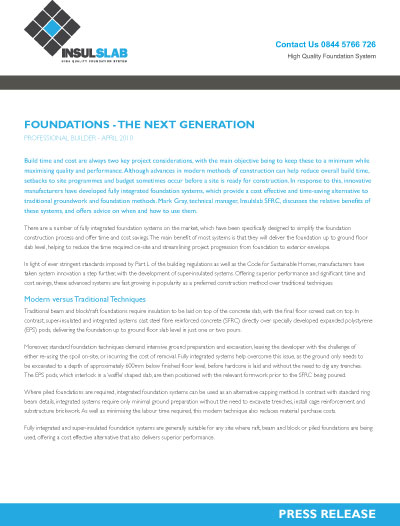 Professional Builder – April 2010 Build time and cost are always two key project considerations, with the main objective being to keep these to a minimum while maximising quality and performance. Although advances in modern methods of construction can help read more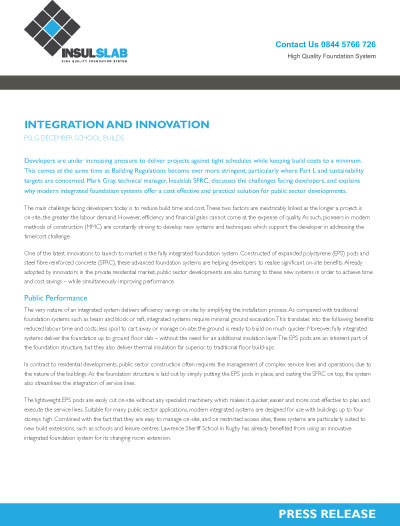 PSLG December School Builds Developers are under increasing pressure to deliver projects against tight schedules while keeping build costs to a minimum. This comes at the same time as Building Regulations become ever more stringent, particularly where Part L and read more